WELCOME TO THE
POLAR POSTAL HISTORY SOCIETY LIBRARY!
The Polar Postal History Library includes all issues of Polar Post from 1953 and is offered as a benefit to members of the society. Issues from 1997 to the present date are electronically searchable (issues from 1953 to 1996 are images, and are unfortunately not searchable). Volumes have been put together as single issues within calendar year folders.
And to make the library more useful a new category has now been added – Polar Books – with copyright restrictions over, many polar books from the classic period of polar exploration have been uploaded to the Library and are available for all members to read from the Polar Books link in the left menu.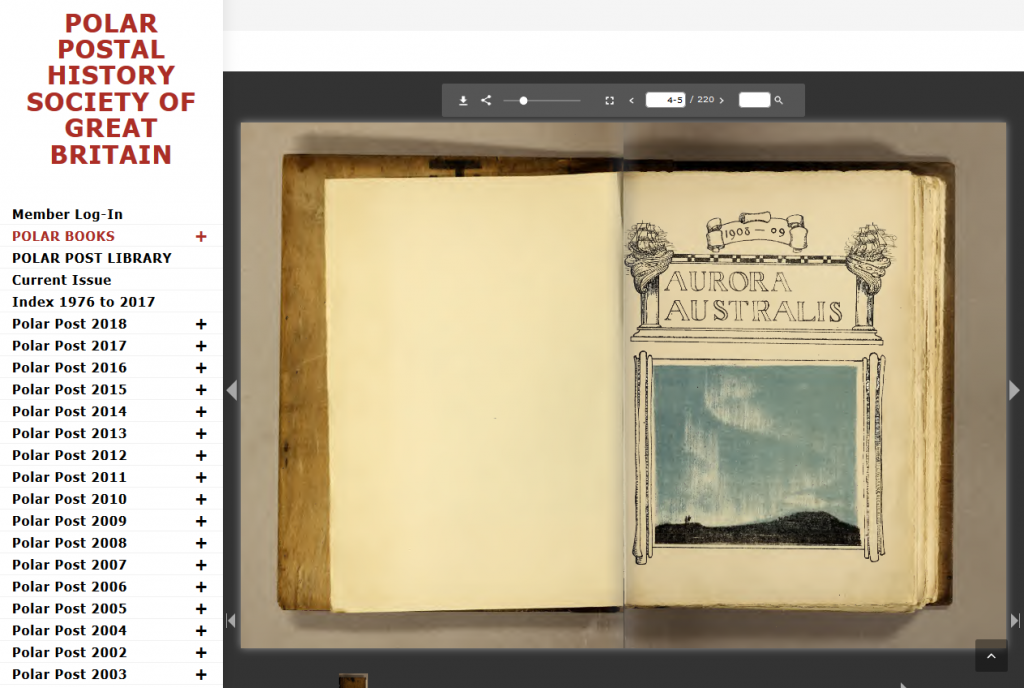 Members of the Society can log-in using the e-mail address provided to the Membership Secretary and the password that was advised in the latest issue of Polar Post. If you wish to join the society you can register online at our website here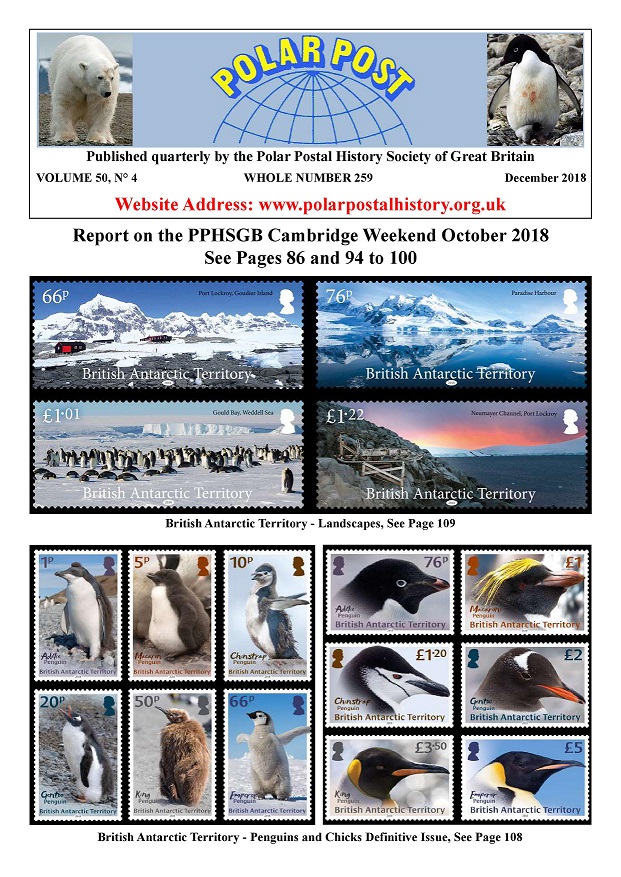 If you have difficulty logging-in to the library please contact the webmaster for assistance at webmaster@polarpostalhistory.org.uk